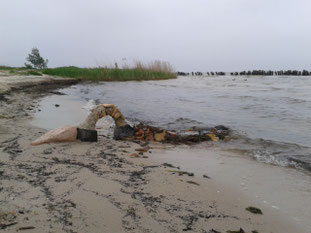 For the seminar "project management and scientific work", that will start next week at Hochschule Bremen City University of applied sciences, artificial intelligence and tools like ChatGPT are of course an important topic. I'm sure, the students are used to use them. 
A colleague at RWTH Aachen University expressed it more than ten years ago like that: "We as teachers are not here to teach the students math, our job is to teach them thinking." Thinking and asking are siblings. Thus I decided to include the following on the page resources: 
Scientific work, research and development and our day-to-day life are based on the art of asking questions and upon creativity. The use of and living with artificial intelligence in a satisfying and self-determined way depends upon our capacity to ask. 
Nine days to go. I'm looking forward to the questions we will ask in the seminar in Bremen ... and the answers we will find.
Christa Weßel - Wednesday 11 October 2023
Blog section higher education
< Literaturarbeit zu Fuss    this entry    Oeins Das Interview >