Frohes Fest und Alles Gute
für das Neue Jahr für Sie und Ihre Lieben:
Gesundheit, Zufriedenheit und mögen Ihre Vorhaben gelingen. 
Happy Holidays and all the Best
for the New Year to you and your loved ones:
health, contentment and may your undertakings succeed.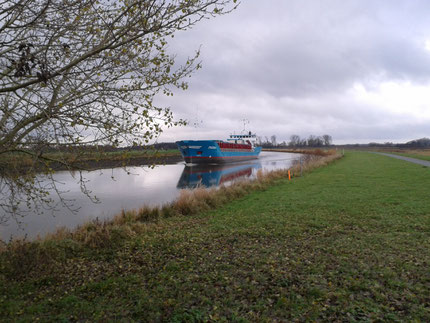 Suchbild: Wo ist der Tannenbaum? (*)
Search image: where is the fir tree? (*)
Jahr drei der neuen Zeitrechnung "Pandemie" neigt sich dem Ende zu. Ein schrecklicher Krieg, der seit 2014 in der Ukraine stattfindet, ist eskaliert, und während die Menschen in der Ukraine und in anderen Kriegen und Kämpfen leiden, geht es den meisten von uns gut. Energiesparen und Co werden Sie und ich hinbekommen, bestimmt. 
"Global denken, lokal handeln" vom Feinsten.
Das Dorf Feldheim produziert seit mehr als zehn Jahren seine eigene grüne Energie und ist unabhängig vom Stromnetz;
den Film unbedingt anschauen (Deutsche Welle 2022)
https://www.youtube.com/embed/tE0-ki-CBfs
Year three of the new time reckoning "pandemia" draws to a close. A terrible war, that is taking place since 2014 in Ukraine, escalated. And while people in Ukraine and in other wars and fights are suffering, most of us are doing fine. We will handle energy savings and the like, for sure.
"Think globally act locally" at it's best.
The village of Feldheim has been producing all its own Green Energy for more than ten years and is the first and only fully energy self-sufficient village in Germany;
see the film (Deutsche Welle 2022)
https://www.youtube.com/embed/tE0-ki-CBfs
Christa Weßel - Donnerstag/Thursday, 22 December 2022
(*) Antwort / Answer
Der Frachter Fredo aus Stralsund ist auf der Hunte flussabwärts unterwegs: ungefähr 14 km flussaufwärts der Mündung der Hunte in die Weser; oder, anders herum, einige Kilometer östlich von Oldenburg.
The cargo ship Fredo, home port Stralsund, is heading downstream on the river Hunte, about 14 km upriver from the estuary of the Hunte into the river Weser; or, the other way round, some kilometres east of the city Oldenburg.