Conference Projektmanagement und Vorgehensmodelle 2018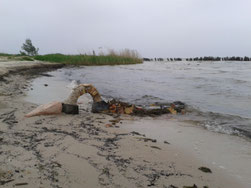 Perhaps you are interested in a visit to Duesseldorf, Germany, to go with practitioners and scientists into a dialogue on "Der Einfluss der Digitalisierung auf Projektmanagementmethoden und Entwicklungsprozesse" - Digitalization and its influence on project management approaches and development processes? And you are relative fluid in German or a native German speaker? (The conference language is German.)

Then there is the opportunity up to May 31st, 2018, to submit a paper. See the Website http://pvm-tagung.de/ for the details and join us on October 15th and 16th, 2018, in Duesseldorf.
There is no project management and IT development without social informatics. Thus I plan to submit a paper on the issue "Social Informatics … How can we promote, learn, teach and use it?" (Blogs
16 Feb 2018
and
17 May 2018
and - the study proposal -
21 May 2018
) with an overview on some education programs and activities world wide and on some aspects of competency-based learning. I'm convinced that social informatics is an area that is both, important and interesting for students, teachers and practitioners.

So, let's work and have fun - practitioners, scientists, teachers and - first of all - students (Blog 21 May 2017)

Hope to meet you in Duesseldorf.

Christa Weßel - Wednesday, 23 May 2018

Blog section Socioinformatics

< Study Proposal    today    From Bologna to Paris >