… Book review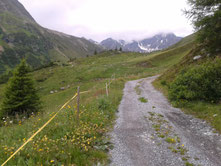 Writing is learning. Currently I'm working on a paper in social informatics. I hope I will meet the deadline. There is so much interesting literature, that I have to be aware of the scheduling. The paper is about education in social informatics and shall report on a case. I told the story in the books "Andere arbeiten lassen" (2019) and "Sozioinformatik" (2021). To fit it into a scientific journal there are of course other requirements than just to tell a story. What I realised was: The "beaver experience" - as I call my year at Hochschule Furtwangen - was a case study with an ethnographic approach.
During the literature update I found one book on case study research in my bookshelf and two books online. 
Scholz RW, Tietje O. Embedded case study methods: Integrating qualitative and quantitative knowledge. Thousand Oaks, Sage Publications 2002.
Stake R. The Art of Case Study Research. Thousands Oaks, Sage Publications 1995.
Yin RK. Case Study Research and Applications: Design and Methods. 6th Edition. Thousands Oaks, Sage Publications 2018. (first published 1984)
Scholz/Tietje, the book in my bookshelf, I read for the first time in 2007 and again last May. Today I finished Stake and plan to proceed with Yin. Stake and Yin are two of the "classics" in case study research. While reading Scholz/Tietje and especially during the work with Stake's book I got the impression: most of my research work was performed as case study. Nice to find a new and old label. Enough about my work. I would like to introduce you to the books of Scholz/Tietje and of Robert Stake.
Embedded case study methods
Scholz and Tietje (2002) describe in their book not just one case or several cases in an evaluation program, but a huge endeavor to study Switzerland's so far largest urban development project, the Zurich North Site (ZZN, Zentrum Zürich Nord). 
Embedded means to integrate both qualitative and quantitative methods, to triangulate and to coordinate several stakeholders and researchers in a number of activities and sub-projects and to perform the project as a whole. Plus: the Department of Environmental Sciences, Swiss Federal Institute of Technology (ETH Zurich) integrated this in a study program. The students were researchers in the project(s).
If you are acquainted with qualitative and quantitative research methods and with triangulation the book is a treasure to learn about the design, management, performing and reporting on complex studies of the real world. Studies that can be of use for the people and the projects that are surveyed and beyond. 
What I have often seen in books of German speaking scientist happens in this book: the story, the case occurs in the last chapter of part I "Case Study Design and Synthesis" (chapter 5). We know that not only children but also grown ups learn and get access to a topic by stories. Thus teaching and books should begin with examples and stories and in this case, the case. But this is just a small decrease of quality. The book is organised in four parts and the headings of the chapters are clear, so it is easy to take your own route. After reading the introduction (chapter 1) I decided to begin with the case in chapter 5 and to proceed with the other chapters in part I und part II. Both offer an overview on theoretical basics. Them I jumped to part IV with "Validation Perspectives". This part is a good summary of the book. I was attracted by the heading "... a practical view" and it delivered what it promised. After this I could go to several chapters in part III, which offers "The Methods in Detail".  Table 8.1 on page 72 "Key Questions for Methods of Knowledge Integration in Embedded Case Studies" is a good tool to select the chapters the reader would find useful to read.
Scholz' and Tietje's book and the work of other scientists referred to Robert Stake and Robert Yin as two leading scientists and authors of case study research. This time I decided to proceed chronologically and to start with Stake (1995). 
The Art of Case Study Research
Stake (born 1927) was Professor of Education and Director of the Center for Instructional Research and Curriculum Evaluation at the University of Illinois at Urbana-Champaign. As the title of his book suggests: His style is - in my view - lyrical. He has no fear to write in a personal and in the end emotional style: 
Finishing a case study is the consummation of a work of art. A few of us will find a case study, excepting our family business, the finest work of our lifetime. Because it is an exercise in such depth the study is an opportunity to see what others have not yet seen, to reflect the uniqueness of our own lives, to engage the best of our interpretive powers, and to make, even by its integrity alone, and advocacy for those things we cherish. The case study ahead is a splendid palette.
(Stake 1995, p 136)
With this paragraph Stakes finishes the nine chapters of his 175-pages book. It follows the case study report about "Harper School". No, the story is not told in the end. In the introduction Stake instructs the reader to start with this report. What I did, nearly. I start with the table of contents, continued with "About the Author", the "Bibliography, "Introduction", "Harper School" - there we are -  and chapter 9 "Reflections". Important aspects are often summarised in the final chapter.
One of Stake's numerous supporting hints is to seek for the contrary, to explore whether there are data and interpretations that contradict own findings. Stake offers me in his book several opportunities, for instance, how he describes data gathering and documentation, his style to mix observation and interpretation in a report, or to jump to a conclusion without describing the aspects that led the researcher to the conclusion. For these aspects I think research should strive for higher quality and the reader should refer to other hand- and textbooks.
Some other aspects are related more to personal preferences and style. Stake looks on problems, because he sees them as useful to serve as issue in a case study (I appreciate Appreciate Inquiry, blog 21 Jan 2017). Stake sees himself in case studies strictly as an observer (I follow an ethnographic, participatory route, sometimes also interventional).
As a whole the book is wonderful. It offers an interesting case, a profound bibliography, comprehensible reasoning plus checklists and guidelines useful in designing, performing and reporting a case study and evaluating a case study. So, thank you, Robert. 
There is just one edition of 1995. Robert Yin (born 1941) took another route. His book "Case Study Research and Applications: Design and Methods" first published 1984, is meanwhile available in its sixth edition (2018). I'm looking forward to it. But now its time for a walk.
Christa Weßel - Tuesday, 15 Jun 2021
[CW 25 Jan 2022: article is published]
blog sections social informatics and book & film reviews
< Beuys reloaded    today   Auf den Schultern von Riesen >