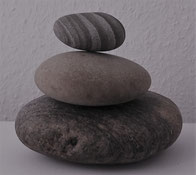 How can we use the impacts of corona for sustainable social, economical and environmental changes? This blog mini-serial looks for some answers.
The restrictions during the conrona pandemia have also the effect that people get more time to reflect and to act out and enjoy their creativity. In addition people become more aware of topics that are since a long time on social, economincal and environmental agendas.

A roadmap to sustainable change
has each person and insitution to develop for herself, himself, itself.

This blog mini-serial is intended to offer inspiration and some theoretical basics and methods (tools).

The students in the seminar social informatics described "think globally act locally" as follows (blog 22 Apr 2017):
change: if you want to change something, start with yourself. - example: your style of communication.
responsibility: be aware of your responsibility and consider the consequences and effects your change can have. - example: driving a car and the effect on the climate in the antarctis.
inspiration: think outside the box and get inspiration from others - examples: products, services, activities - political, social, others … 

Most people have the opportunity and freedom to decide for themselves and often more than they may think. John Steinbeck desribed it wonderfully in East of Eden: timshel - thou mayest … decide which route you take.

Good luck during corona and that we may sustainable learn and change for the better.

Christa Weßel - Wednesday, 03 Jun 2020
References
Steinbeck J. East of Eden. New York, The Viking Press 1952.